You can download a PDF with our basic info here: Randy Black and the Heathcroppers One Sheet
Band Description:
Randy Black and the Heathcroppers are an original three piece band out of Cambridge, MA that offer a unique brand of rockish, electric, eclectic Americana. Their music is edgy, combining strong hooks, introspective lyrics and an upbeat feel that defies the usual model of a focus on guitar solos. Creating engaging rhythm and harmony, Randy Black's songwriting constructs a lyrical tableau through which the storytelling unfolds.
The band is led by vocalist, guitarist and songwriter Randy Black, a veteran of the boston music scene and former winner of Boston's annual Rock and Roll Rumble. The rhythm section Includes 2 other fixtures of the Boston music scene, Larry Dersch on drums and Matt Gruenberg on Bass.
Band Photo (Web quality):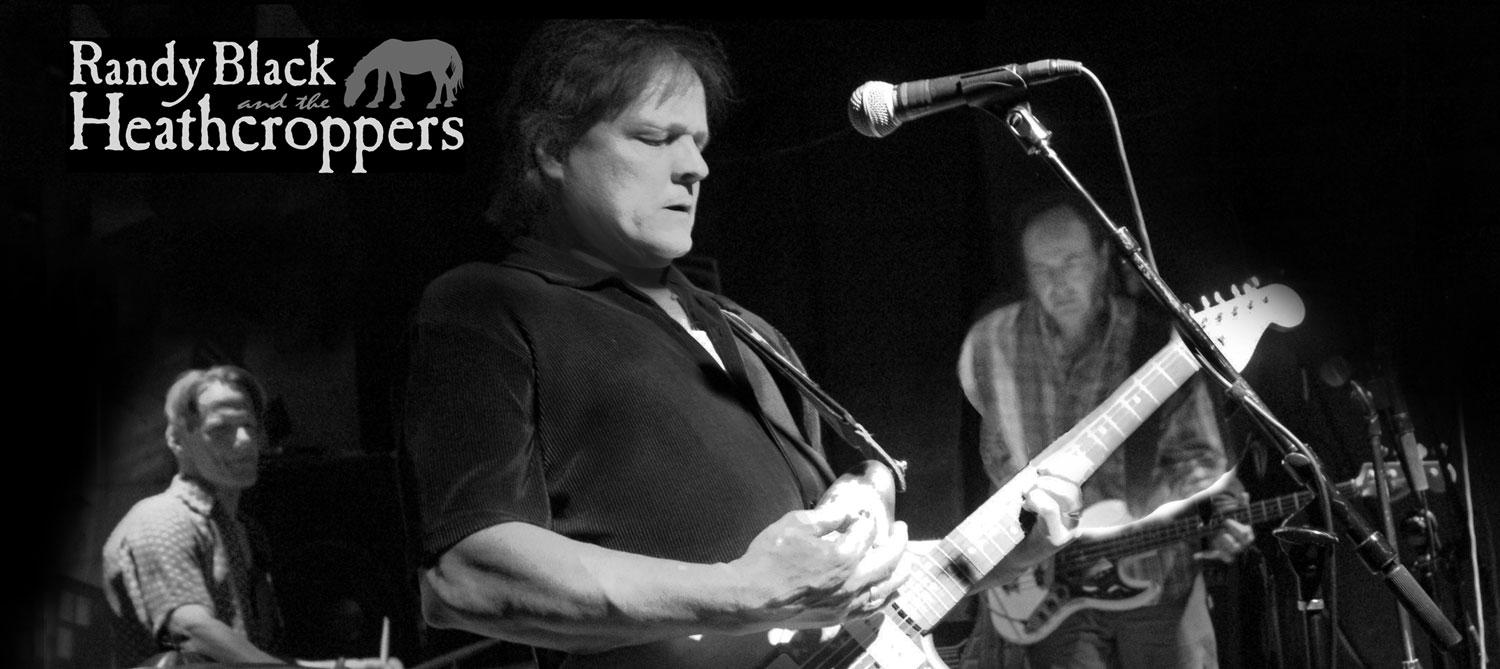 Band Photo (print quality):